Learning Objectives
Describe the importance of irrigation technique in root canal procedures
Describe which irrigants can be used consecutively and which cannot
List the most commonly used irrigants and their advantages and disadvantages
Describe the benefits of Ultrasonic Activation of Irrigating solutions
Owner of Advanced Endodontics of Texas 
Dr. Ryan M. Walsh grew up in Sioux City, IA. He attended the University of Iowa where he completed both his Biology and Dental (DDS) degrees. Dr. Walsh relocated to Texas to continue his education at Texas A&M College of Dentistry (formerly Baylor College of Dentistry) where he received his specialty Certificate in Endodontics and Master's of Science in Oral Biology. 
Dr. Walsh is a Board-Certified Diplomate of the American Board of Endodontics and an Adjunct Clinical Professor at Texas A&M College of Dentistry where he teaches in the clinic and lectures to dental students. Dr. Walsh is actively involved in research relating bioceramic materials and clinical outcomes. He also participates in the National Dental Practice-Based Research Network, which is a nationwide group of dental providers committed to advancing knowledge of dental practice with evidence based research. 
Outside of private practice, Dr. Walsh enjoys traveling, cooking, the performing arts and the Iowa Hawkeyes. Dr. Walsh enjoys spending quality time with his wife and three young daughters.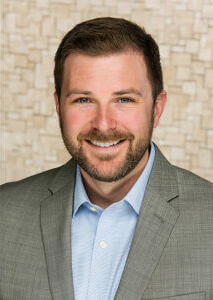 Conflict of Interest Policy
It is the policy of Vista Apex that all speakers at any program offered by Vista Apex, who have a personal interest or financial investment in a company or product, abide by the following:
While it is permissible to mention a product or company in an educational course, the speaker shall avoid distributing any handout material that includes a company name, address, and phone number, or any material that could be construed as pushing or actively attempting to sell a particular product or company.
The speaker is prohibited from displaying their products anywhere except in the exhibit hall, but the speaker may make reference to such an exhibit.
No Vista Apex Salesperson may be present at the lecture or online course without prior written consent from the CE Committee. Such requests must be submitted to Vista Apex 1 month prior to the course date.
To request specific Conflict of Interest Disclosures, please click here